Hand Carving Classes and Workshops
Hand Carving Classes and Workshops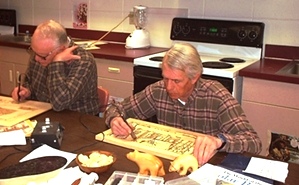 Carving Workshops
Join us for fun and new ideas in a carving workshop. We teach wood carving workshops in deep relief carving, in the round carving, and full relief carving !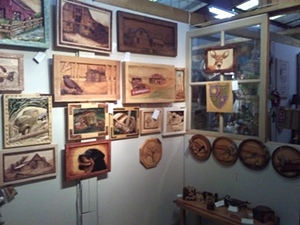 wood carving displays
wood carving displays. Carvings from shows and an art booth. A great collection!
We have officially started our videos, hope to have available in September 2011!!!


For Assistance: Bill: (865) 230-2817 | Sue: (865) 230-1202