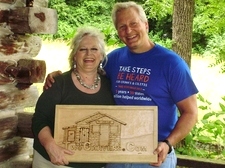 Two Carvers Sign
Wood Carving Son and Mother share their love of wood carving on Two Carvers.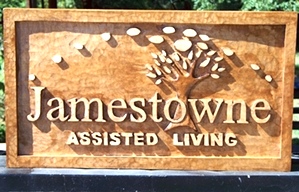 Jamestowne Assisted Living Sign
Hand Carved Sign for Jamestowne Assisted Living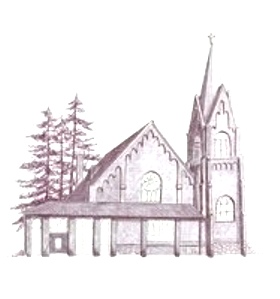 Salem Lutheran Church, Ironwood MI
A local church requested a line drawing of their beautiful old church for their Sunday bullitins.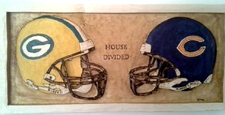 House Divided Greenbay and Chicago Carved Wall Plaque
A beautiful HandCarved Deep Relief Wall Plaque of Greenbay Packers and Chicago Bears Football helments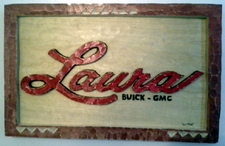 Laura Buick GMC Wall Plaque
Hand carved deep relief plaque with antique finish for Laura Buick and GMC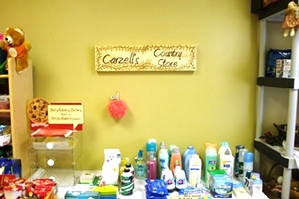 Carzells Country Store
Hand Carved and wood burned sign for Carzell's Country Store in Jamestowne Assisted Living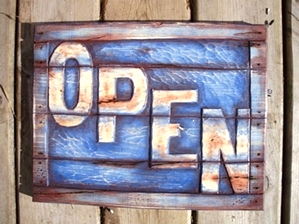 Hand Carved Sign
This newly hand carved sign is made to look like it is and old sign with the old fashioned milk paint.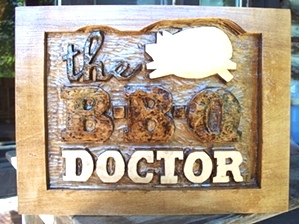 Hand Carved Sign | The BBQ Doctor
Hand Carved Reverse Letters sign The BBQ Doctor.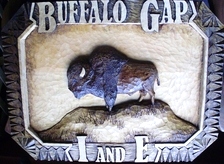 Hand Carved Buffalo Sign SOLD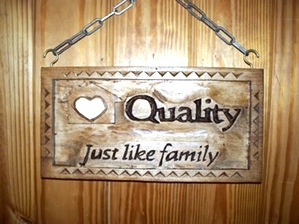 Quality Home Health Sign
Quality Home Health Sign
If you are in need of a new sign for your business, let us create a conversation piece for you as well. Our signs are weather resistant or can be put inside for that extra décor.


For Assistance: Bill: (865) 230-2817 | Sue: (865) 230-1202