Hand Carved Barns and Sheds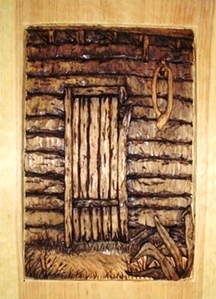 Doorway Into the Past
I lvoe old wood in all forms which led me to photographing a close of an old dove tail jointed cabin near my home.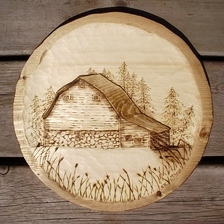 Wood Carving of the Old Barn on Center Drive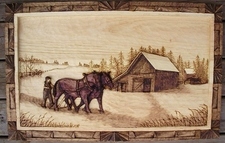 Hand Carved Draft Horses on the Way Home
This deep relief of draft horses on the farm has a self frame and multi colored stain for extra depth.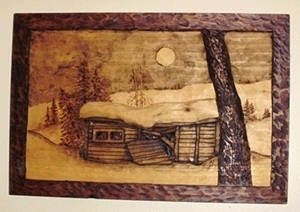 Two Woodcarvings of My Old Shed
These wood carvings are of two different views of the old shed in my yard.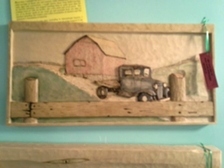 Hard Days Work
Hard Days Work carved in Bass wood, traditional deep relief.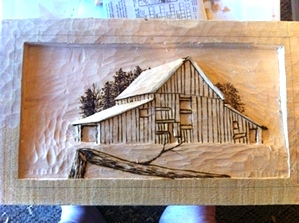 Hand Carved Old Hay Barn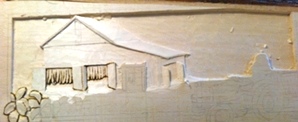 Hand Carved Tobacco Farm
This tobacco farm is carved on a bark edge piece of basswood.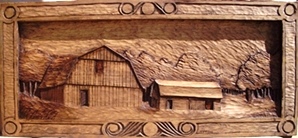 Old Barn with a Broken Roof
This deep relief of the Old Wooden Barn with a Broken Roof includes a close up.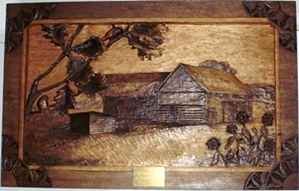 Baraga Barn
This is a deep relief wood woodcarving of ... yes my favorite barn! I still love carving the buildings with all their angles.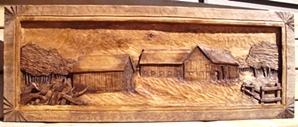 Farmstead, A Hand Carved Deep Relief woodcarving
This carving is a deep relief of an old wood barn still standing in Northern Michigan.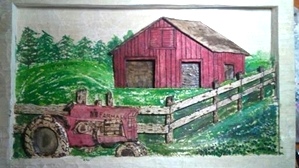 The Old Farm
Hand Carved Deep Relief Barn and International Havest Tractor in Bass Wood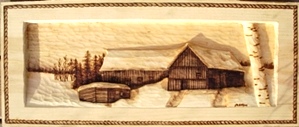 Baraga Barn in Winter
Deep relief wood carving of the Baraga Barn in the snow.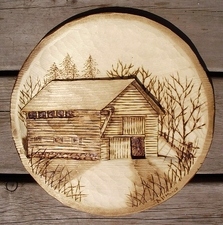 Woodcarving Old Shed on River Road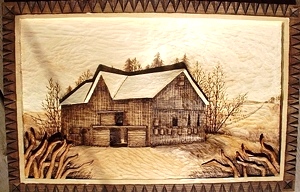 Hand Carved Kentucky Barn
This deep relief carving of a beautiful barn is hand carved on 5/4 pine with wood burned details and decorative two color stain.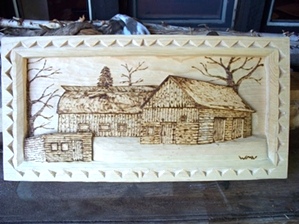 Deep Relief Carving Barn and Shed
Deep Relief Carving Barn and Shed | Clear Pine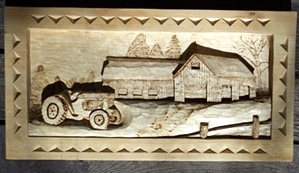 Hand Carved deep relief of tractor and farm
Hand Carved deep relief of tractor and farm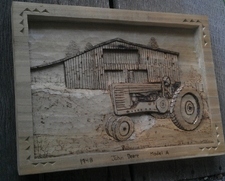 1948 JOHN DEERE TRACTOR
Hand Carved 1948 John Deere Tractor carved in Tulip Popular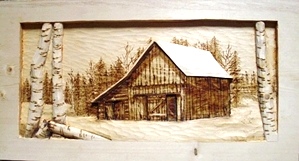 Wood Carved Old Barn with Broken Birch



For Assistance: Bill: (865) 230-2817 | Sue: (865) 230-1202