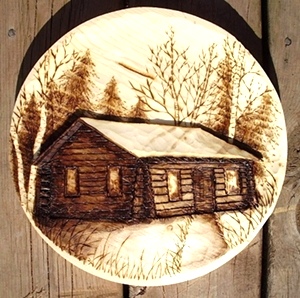 Hand Carved Log Cabin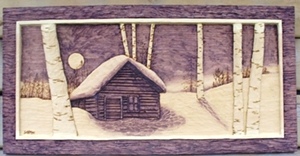 Woodcarvings Rustic Cabin, deep relief
This deep relief of a Rustic Cabin is hand carved in clear pine.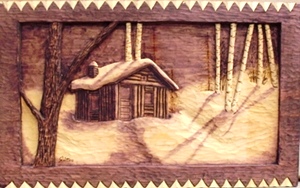 Old Cedar Log Hunting Camp
The Old Cedar Hunting Camp is a hand carved deep relief with wood burned details.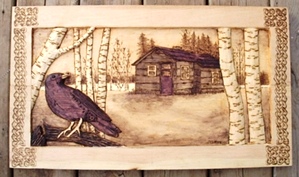 Never More
Never More is a deep relief carving enhanced with stains.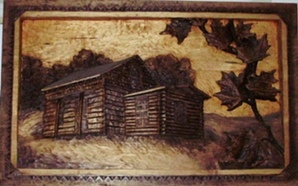 Ahmeek Cabin
this wood carving is of a cabin I photographed in about 1990. I was happy to see it was still standing a few years ago.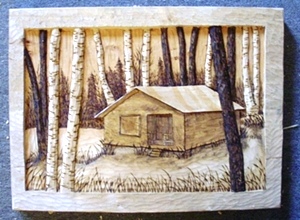 Hand Carved Hunting Camp
This Hunting Camp was carved from a construction photo.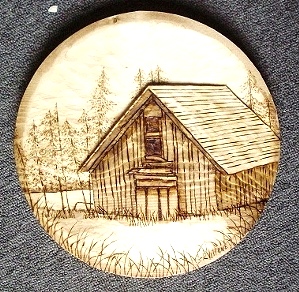 Relief Carving of Cabin by the Lake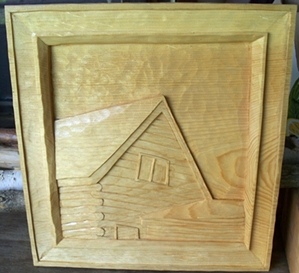 Deep Relief woodCarvings Log Cabin in Clear Pine
Deep Relief Carving | Log Cabin in Clear Pine | Natural Gloss stain


For Assistance: Bill: (865) 230-2817 | Sue: (865) 230-1202