Boxes and Pots made from 140 year old rescued wood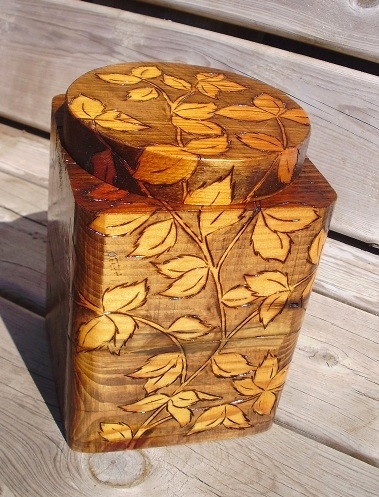 These beautiful boxes are made out of 140 year old timbers from an historic building. The old Soo Line Depot in Ashland , Wisconsin had a serious fire about 8 years ago. My husband was a carpenter during the rebuild and rescued the fire damaged timbers from being trashed. In two of the photos you can see how the timbers look before we cut them. The boxe and pots are priced as follows
4" tall by 4" square boxes at 2 for $49.95,
4" tall by 3" round pots at 3 for $49.95
4" tall by 2" round pots at 4 for $49.95. (not pictured)
and occassionally we have 7" tall by 4" square box for $89.95
and occassionally we have special unusual size boxes which are price individually. (not pictured)
These boxes and pots often have original water marks and square nail holes and sometimes they still have remants of the old square nails. They are usually douglas fir or white pine. They are a special order item.




© Copyright 2022 - All images and content are the properties of their respective owners.






Stock #: M10347