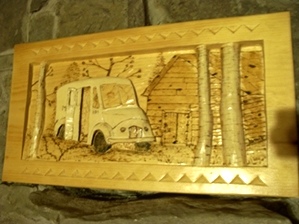 The Last Delivery
Hand Carved Deep Relief of 1941 Divco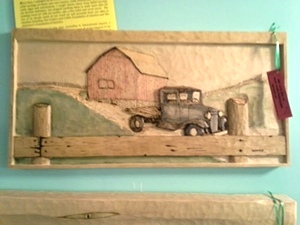 Hard Days Work
Hard Days Work carved in Bass wood, traditional deep relief.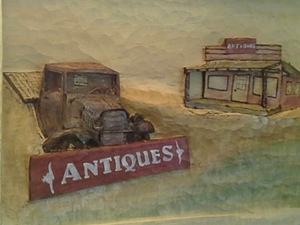 Antiques For Sale
Antiques for Sale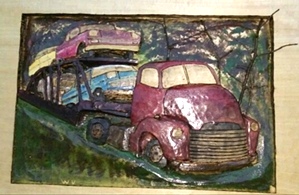 The Last Haul Deep Relief Carving
The Last Haul in Bass Wood, Deep Relief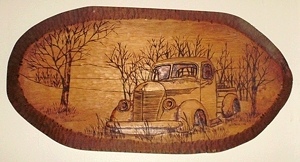 The Old Truck
This area has many old cars and trucks just waiting to be photographed.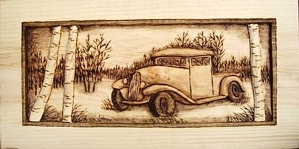 Hand Carved Truck
This old truck is waiting in the birches for a new home.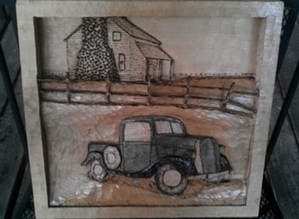 sold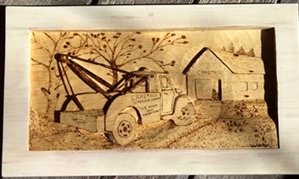 Crabtree Tow Truck
Hand Carved deep relief of Tow Truck and garage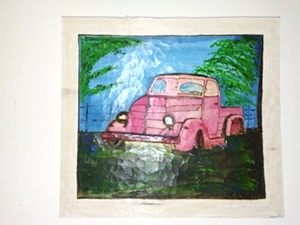 Ole truck in the woods
Hand carved deep relief old international truck finished in acrylics, woodburning and sprayed in lacquer. I carved this after a change in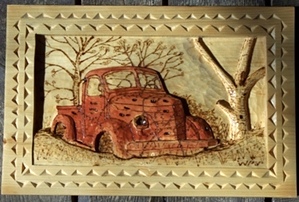 Relief carving of 1939 International Pickup
Relief carving of 1939 International Pickup