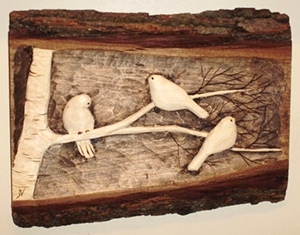 Chickadees
This cameo style deep relief is carved on a slice of basswood with bark.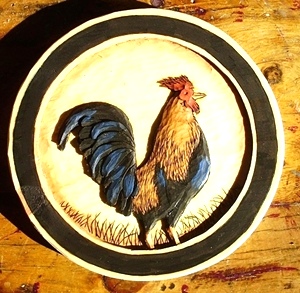 Hand Carves Rooster Medallion
This colorful hand carved rooster will brighten up your kitchen.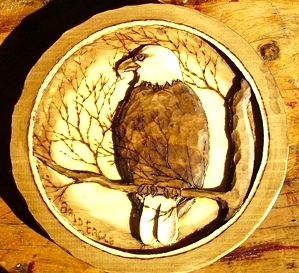 Hand Carved Relief of an Bald Eagle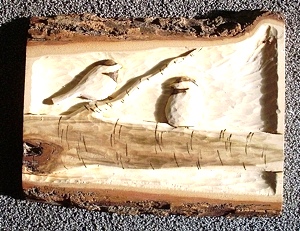 Hand Carved Chickadees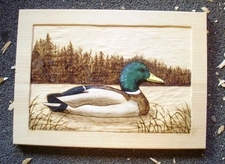 Hand Carved Mallard Relief
This Mallard relief is stained and painted and enhanced with a wood burned background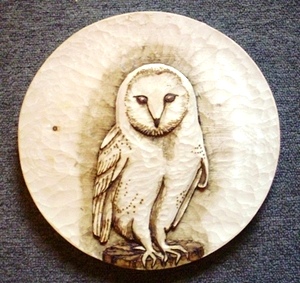 Hand Carved Barn Owl
This beautiful barn owl has a delicate stain and wood burning details.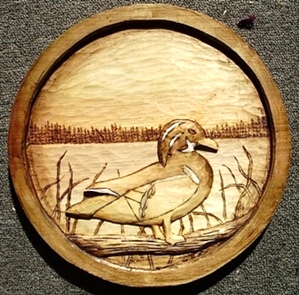 Hand Carved Wood Duck 2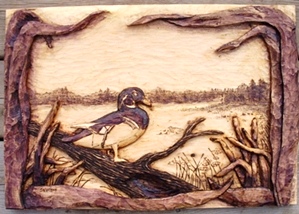 Wood Duck in the Cat Tail Leaves
Deep relief wood duck on a quiet lake shore.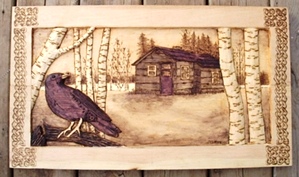 Never More
Never More is a deep relief carving enhanced with stains.
Who doesn't like birds and the chirps they make? Now you can have us hand carve a complete collection of song birds for you. Maybe you like the BIG birds of the sky, owls, eagles and hawks. Call us soon before your favorites fly away!


For Assistance: Bill: (865) 230-2817 | Sue: (865) 230-1202