Birth Announcement Plaques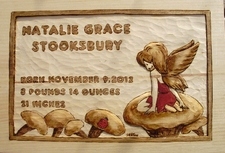 Hand Carved Fairy Birth Plaque
This relief carving was done the second birth plaque done for this family.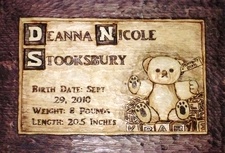 Little Bear
Little Bear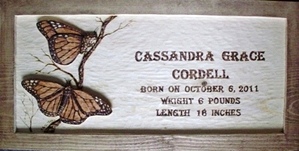 Wood Carving Birth Announcement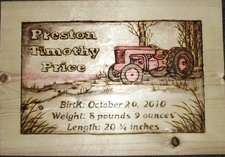 Birth Plaque
This was an interesting wood carving to do. If you would like to discuss a special order like this just email us.


For Assistance: Bill: (865) 230-2817 | Sue: (865) 230-1202