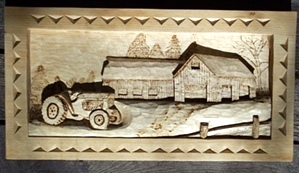 Hand Carved deep relief of tractor and farm
Hand Carved deep relief of tractor and farm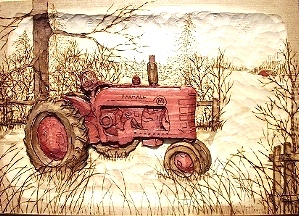 Wood Carving of Farmall Tractor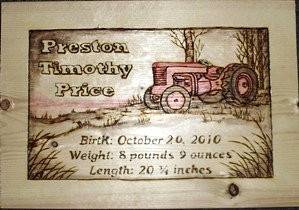 Tractor Birth Plaque
Birth Plaques are a wonderful gift for the new grandparents or parents or a nice keep sake for the new baby.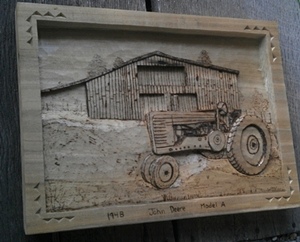 1948 JOHN DEERE TRACTOR
Hand Carved 1948 John Deere Tractor carved in Tulip Popular
Thinking of Green Acres? I do every time I carve a John Deere Tractor! If you would like a keepsake of your tractor or you are just a collector of farm items, give us call and we can carve a unique memory just for you...


For Assistance: Bill At (865) 230-2817 | bill@twocarvers.com / Sue At (865) 230-1202 | sue@twocarvers.com